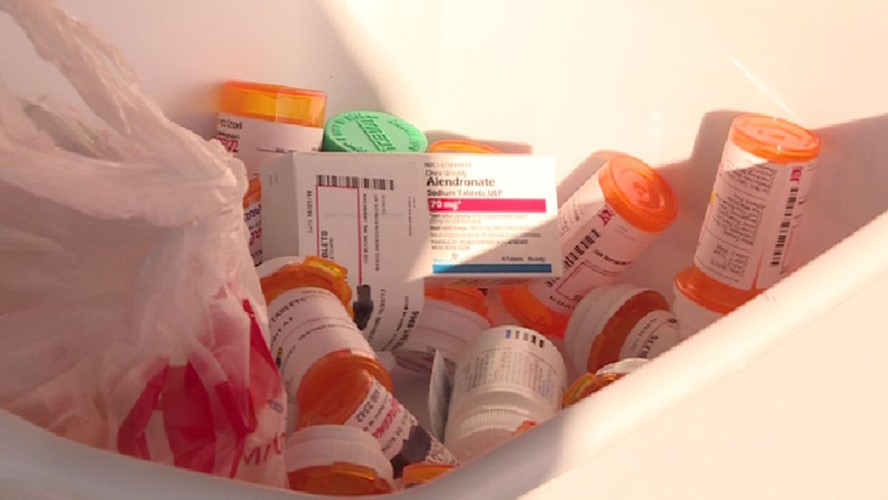 Alendronate : Drug Information
What is Alendronate?
Alendronate is an oral tablet and is the generic version of the brand-name drug Fosamax and Binosto. This medicine is a part of the class of drugs known as bisphosphonates.
It helps treat osteoporosis caused by gonadal failure, steroid use, or menopause. Doctors typically prescribe this drug to people with a higher risk of bone fracture due to osteoporosis. Alendronate can also help treat Paget's bone disease, a condition in which bones become soft and weak and might get deformed or painful or break easily.
This medicine can be a part of combination therapy with vitamin D and calcium supplements.
Important Information
Refrain from using this drug if you have problems with your esophagus or low calcium levels in your blood.
Avoid consuming this drug if you can't stand or sit upright for at least 30 minutes after taking this medicine.
Alendronate can result in severe stomach or esophagus problems. Stop taking the drug and inform your doctor right away if you experience heartburn, chest pain, or difficulty swallowing.
What to know before taking Alendronate?
Don't try to use this drug if you are allergic to it or have:
Hypocalcemia
Esophagus muscle problems
Try consulting a doctor before using this medicine if you have or ever had:
Kidney disease
Problems with stomach or digestion
Dental problem
Trouble swallowing
Malabsorption – a condition that makes it hard for the body to absorb food nutrient
Effervescent tablets contain a lot of sodium. Inform the doctor if you were on a low-salt diet before using this variant of the drug.
Alendronate can cause osteonecrosis (jaw bone problems). The risk is higher among people with cancer, blood cell disorders, steroids, or pre-existing dental problems. If you have any of these, ask a doctor about possible risks.
This drug might be harmful to unborn kids, so make sure to discuss its safety with a doctor before taking this drug during pregnancy or if you plan on becoming pregnant.
Breastfeeding might also not be safe if you are using this medicine. Try asking a doctor about its effects on the nursing infant before breastfeeding.
How to take Alendronate?
Use this drug precisely as prescribed by your doctor. When taking this medicine, try following all the directions on the prescription label and the included medication guide.
Doctors usually recommend taking this medicine once a day or once a week, depending on various factors. Carefully follow your doctor's guidelines.
Ensure to consume Alendronate the first thing in the morning, at least half-an-hour before drinking or eating anything else. If you are consuming this drug once a week, try taking it on the same day each week before eating or drinking anything else.
Use the standard medicine measuring tools to measure this drug's liquid form. You can use a dosing syringe, medicine cup, or a specialized spoon.
Avoiding crushing, chewing, or breaking the Alendronate tablet; swallow it whole.
When taking effervescent tablets, use at least four ounces of water. Dissolve the pill in it for at least five minutes. Stir the mixture and drink all of it right away. After drinking, add some more water, gently swirl the glass and sip it all.
Don't recline or lie down, or take any other medication for at least 30 minutes after consuming Alendronate.
Take extra care of dental hygiene while using this drug. Regularly brush and floss your teeth, and if you need to visit a dentist, let them know that you are using Alendronate.
Alendronate is only a part of a comprehensive treatment plan that includes diet changes, bone mineral density testing, exercise, calcium, and vitamin supplements. Try strictly following your doctor's advice throughout the treatment duration.
Alendronate treatment often lasts for 3 to 5 years. However, your doctor will decide the optimum treatment duration based on your condition.
Alendronate dosage
The effective dose can vary from person to person depending on various factors, including:
Patient's age
The condition to treat
The severity of the problem
Other medical issues the patient might have
How the patient's body responds to the initial dose
The typical Alendronate dosage is as per the following:
Osteoporosis in postmenopausal women
Prevention – use 35mg of the drug once a week or 5mg once a day.
Treatment – use 70mg of the medicine once a week or 10mg once per day.
Osteoporosis in men
Take 70mg once a week or use 10mg of the drug once every day.
Glucocorticoid-induced osteoporosis
Take 5mg of the drug once a day.
Postmenopausal women not receiving estrogen should take 10mg of Alendronate once a day.
Paget's disease
Take 40mg once a day for six months.
Overdose
If you consume an excess amount of Alendronate, you can feel the following overdose symptoms:
Ulcers
Heartburn
Upset stomach
If an Alendronate overdose occurs, drink a full glass of milk and get immediate emergency medical help. Call 911 or Poison helpline @ 1-800-222-1222.
Remember not to make yourself vomit and don't lie down.
What to avoid while using Alendronate?
Some medications might make it harder for the body to absorb Alendronate. So, refrain from taking any other drug for at least half-an-hour after consuming this drug, including calcium, vitamins, and antacid.
Avoid smoking, or try quitting it. Smoking can reduce bone mineral density, making it more likely to get fractures.
Don't drink an excessive amount of alcohol. Bone loss can occur from heavy drinking.
Alendronate side effects
Alendronate's side effects can range from mild unpleasant symptoms to severe life-threatening medical issues. Try following your doctor's advice to minimize the risk of adverse effects and avoid using this drug in more than the prescribed quantity.
Even if you take this medicine as prescribed, you can encounter some of its side effects. Try contacting a doctor at the first sign of trouble after taking Alendronate.
Common side effects
Muscle and joint pain
Nausea
Upset stomach
Diarrhea
Constipation
Acid reflux
Stomach pain
Serious side effects
Bloody vomit
Chest pain
Trouble swallowing
Heartburn
Painful or swollen gums
Poor jaw healing
Numbness or heavy feeling in the jaw
Loosening of teeth
Spasms
Muscle cramps
Severe bone, muscle, or joint pain
Aching pain in groin, thighs, or hips
Seek immediate professional medical care if you experience any of the life-threatening side effects of this drug. Call 911 or visit an ER without wasting any time if you get any severe adverse symptoms.
What drugs can interact with Alendronate?
Before taking this medicine, try informing your doctor about all the medications, whether prescription or non-prescription, that you are using. Many substances, including vitamin and herbal supplements, can cause harmful effects if mixed with Alendronate. Some medicines might reduce this drug's efficacy.
Your doctor can examine the effects of other medicines you are using and prescribe you a suitable dose to minimize the risk of any potential harmful effects.
Drugs that make Alendronate less effective
Aspirin
Non-steroidal anti-inflammatory drugs (NSAIDs)
Medicines that increase Alendronate side effects
Calcium supplements
Magnesium
Iron
Antacids