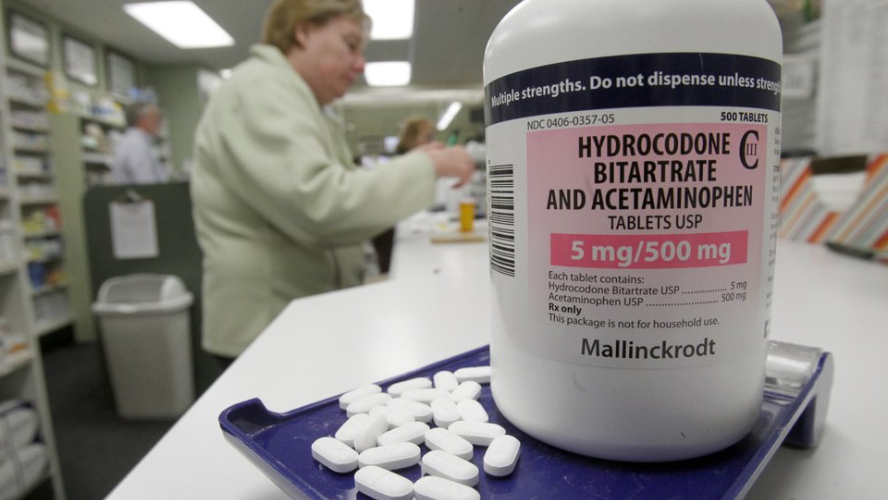 Hydrocodone : Drug Information
What is Hydrocodone?
Hydrocodone is an opioid medication drug used to treat severe pain that the patient is experiencing for a long time. Doctors prescribe hydrocodone only in case if other opioid medications are not working well enough. It works on the brain and central nervous system (CNS) to prevent cough and relieve pain. This medication is not allowed for children below six years of age. Hydrocodone is available only under a restricted distribution program called the Opioid Analgesic REMS (Risk Evaluation and Mitigation Strategy) program. It is not possible to purchase hydrocodone without a proper prescription from the doctor.
What to know before taking Hydrocodone?
You should avoid taking hydrocodone if your body is allergic to it or any of its components or if you are experiencing the following medical conditions:
Severe asthma or other breathing issues
Blockage in the intestine or stomach.
To ensure that hydrocodone is safe for you, you must tell your doctor if you had or ever had the following health issues:
Sleep apnea
Breathing problems
Head injuries
Brain tumor
Seizure
Mental illness such as depression, ADHD, anxiety, etc
Addiction to any drugs or alcohol
Urination problems
Liver infections
Kidney disease
Thyroid
Problem in pancreas
Problem in gallbladder
Heart rhythm disorder called long QT syndrome.
Breastfeeding mothers should not use hydrocodone during their lactating period as it may harm the baby and make them dependent on this drug. Expecting women should avoid this medication during all trimester of pregnancy.
How to take Hydrocodone?
You should take this medication exactly as may be prescribed by the doctor. You must follow all the instructions given on the prescription label and medicine carefully. Don't use hydrocodone more often than prescribed as abuse and misuse of hydrocodone can be fatal. You should consult your doctor if you feel anything unusual while taking this medication.
Hydrocodone is a highly addictive medication; therefore, buying or selling hydrocodone is an offense under the prevailing law. It would be best not to share your medicines with anyone, especially those who have a past of drug addiction or abuse. Never crush or break hydrocodone tablets or capsules to inhale the powder or mix it into the water to inject the drug into your body. It can cause death.
You should consult your doctor before leaving hydrocodone; otherwise, you may experience unpleasant withdrawal symptoms. An individual may experience the following withdrawal symptoms:
Yawning
Teary eyes
Runny nose
Muscles and joint pain
Nausea and vomiting
Sweating
Fever
Anxiety and agitation
General depression
Insomnia
After completion of treatment, you should dispose of all the leftover medicines properly. You can dispose of medicines with the help of a pharmacist nearby you, or you can dispose of them by flushing them down in the toilet.
Hydrocodone Dosage
The dosage prescribed by the doctor varies from patient to patient. The dosage of hydrocodone is entirely dependent on several factors such as
Age of the patient
Symptoms
The seriousness of the condition
Other medical issues of the patient
Other medications that are taken by the patients
The following are the initial average dosage for the patients who are not opioid-tolerant.
The initial oral dose of hydrocodone extended-release tablets is 20 mg every 24 hours. The doctors may increase your dosage by 10-20 mg every 24 hours every 3-5 days.
Extended-release capsules
The initial oral dose of hydrocodone extended-release capsules is 10 mg every 12 hours. The doctors may increase your dosage by 10 mg every 12 hours every 3-7 days.
Overdose
If you ever feel any symptoms relating to hydrocodone overdose, you should immediately consult your doctor and ask for medical help. Never ignore these symptoms as they may put you in dangerous situations. You can avail of medical assistance by calling the poison helpline at 1-800-222-1222. The following are a few overdose symptoms that an individual may face:
severe drowsiness
muscle weakness
cold and clammy skin
pinpoint pupils
prolonged breathing
Slow heart rate
What to avoid while using hydrocodone?
You should avoid alcohol and other hard drinks till the time you are under this medication's effect.
It would help if you tried not to drive or operate heavy machinery. It will be best to avoid your engagement in those activities that demand alertness and concentration.
Hydrocodone side effects
The common side effects that a person can experience while on this medication are as follows:
Cold
Sore throat
Tiredness
Dizziness or drowsiness
Sneezing
Headache
Constipation
Vomiting and nausea
It is perfectly fine if you face these mild symptoms, but if these symptoms are unbearable or bother you too much, you should consult your doctor. You may experience some other withdrawal symptoms, such as
Noisy breathing
Sighing
Shallow breathing
Breathing problem while sleeping
Slow heart rate or weak pulse rate
Pain and discomfort while urinating
Confusion
Tremors
Severe drowsiness and dizziness
Lightheadedness
Low cortisol level
Nausea and vomiting
Loss of appetite
Tiredness and weakness
You should ask for medical assistance if you experience serotonin syndrome symptoms, such as fever, hallucination, shivering, loss of coordination, diarrhea, etc.
What drugs can interact with hydrocodone?
If your doctor is treating you with hydrocodone, he must be knowing all the possible interactions with other drugs. It is your responsibility to tell the doctor about all the over the counter medicines you take or taken in the past few days. The following medicines may interact with tramadol:
Cold or allergy medication
Medication for the breathing issue
Motion sickness medication
Narcotic medication such as opioid pain killers and prescribed cough medications
Sedative medications such as diazepam, alprazolam, lorazepam, Xanax, Klonopin, Versed, etc.
Sleeping pills
Anti-anxiety medication
Stimulants
Anti-depressants
Nutritional supplements
Herbal products