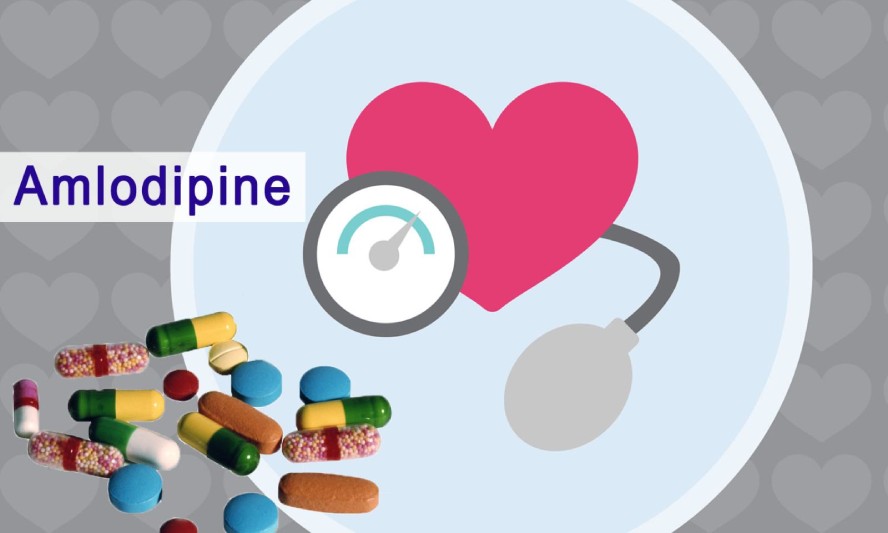 Amlodipine : Drug Information
What is Amlodipine?
Amlodipine is available under the brand name called Norvasc; it is a long-acting calcium channel blocker. Doctors prescribe Amlodipine to treat high blood pressure and coronary artery disease. Doctors can use Amlodipine to treat heart-related chest pain or high blood pressure when other medicines do not work well enough. It is also beneficial to stable angina. It acts by affecting the movement of calcium into the heart and blood vessels. It relaxes the blood vessels and increases the supply of oxygen and blood to the heart. It is only available in the form of oral tablets. One can avail of this medication only with a proper prescription from a doctor.
Important Information
You need to regularly visit your doctor and take a frequent blood test while on this medication.
If your doctor is treating you with Amlodipine for blood pressure, keep taking the medicines even if your situation improves.
You should follow other doctors' advice while taking this medication, such as a healthy diet and regular exercise.
The doctor should not use Amlodipine to treat patients below six years of age.
You should keep track of the blood pressure level while taking this medication.
Your doctor can prescribe you Amlodipine by combining it with other medicines for better results.
What to know before taking Amlodipine?
You should avoid taking this medication if you are allergic to it or any of its components or if you have:
Liver disease
Heart valve problem (aortic stenosis)
Taken Aliskiren
To ensure that Amlodipine is safe for you, you should tell your doctor if you have or ever had the following medical issues:
Chest pain (angina)
Electrolyte imbalance
Fluid imbalance
Heart attack
Heart failure
Problems in kidney
Congestive heart failure
Diabetes
Expecting women and lactating mothers should not take this medication; it may harm their baby.
How to take Amlodipine?
Take Amlodipine precisely as prescribed by the doctor. You must follow all the instructions given on the prescription label and medication guide carefully. Please don't take it more than recommended and try to be consistent throughout the treatment. Consult your doctor if you are not feeling any improvement in your condition.
Keep the medication out of children's reach and store it at room temperature away from heat and moisture. After completion of treatment, ask your pharmacist regarding the disposal of leftover medicines.
Amlodipine dosage
The dosage of Amlodipine prescribed by the doctor is dependent on several factors, such as :
The age and weight of the patient
Symptoms
The seriousness of the condition
Other medical issues that the patient is having
Other medications that the patient is using
How the patient reacted to the first dose of the medication
The doctor may prescribe the dosage of Amlodipine according to the different medical conditions of the patient.
Dosage for high blood pressure
In the form of tablets
5 mg of Amlodipine tablet, combining it with 20 mg of olmesartan tablets, once a day; Your doctor may adjust your dose if he thinks appropriate.
Your doctor will determine the dose for the child after a full medical check-up.
Overdose
If you ever feel uneasy after taking Alprazolam or have taken the medication in excess, Do consult your doctor and seek medical help as soon as possible. You can get emergency help by calling the poison helpline number at 1-800-222-1222. You should never ignore these symptoms, as they can be very dangerous.
Rapid heartbeats
Warmth or redness in the arms or legs
Fainting
What to avoid while using Amlodipine?
Please avoid getting up too fast from a lying or sitting position; you may experience dizziness. Get up slowly and steadily to prevent yourself from falling. Taking this medication can impair your thinking process or reaction to that. You must be very careful while driving and doing activities that require alertness and attention. Avoid alcoholic drinks while using Amlodipine.
Amlodipine side effects
Some of the common side effects using Amlodipine are as follows:
Dizziness or drowsiness
Tiredness
Pain in stomach
Nausea or vomiting
Flushing ( warmth or redness)
It is obvious to experience mild side effect symptoms, but if these symptoms bother you so much and are unbearable, you should consult your doctor and ask for medical help. You can stop taking medication and tell your doctor if you face the following problems while taking Amlodipine:
Pounding heartbeats
Fluttering in the chest
Worsening chest pain
Swelling in ankles or feet
Severe drowsiness
Lightheadedness
Allergic reaction to the medicine
You should also report to your doctor from time to time if you experience any new symptoms or your symptoms are getting even more worst.
What drugs can interact with Amlodipine?
If your doctor is treating you with Amlodipine, he must be knowing all the possible interactions with other medications. It is your responsibility to tell the doctor about all the over the counter medicines you take or taken in the past few days. Some of the following medications which can interact with Amlodipine are:
Heart medicines
Treatments to maintain blood pressure
Aliskiren
Nitroglycerine
Simvastatin such as Zocor, Simcor, Vytorin
Dantrolene
Diltiazem
Idelalisib
Ivacaftor
Nefazodone
Herbal products
Vitamins or other nutritional supplements